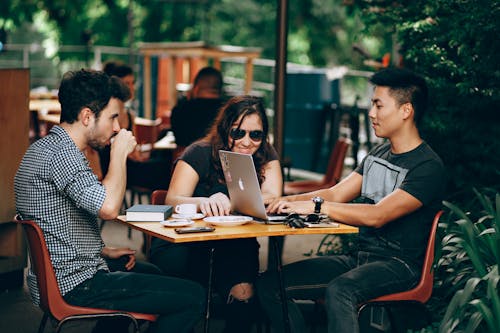 The Corner Coffee Shoppe is the answer! Here, you can gather with your friends just like the old days.
Do you remember the fun of gathering with your friends for a cup of coffee or for lunch? You could sit and talk while noshing on the yummiest pastries.
At the Corner Coffee Shoppe, the good old days are back! You can gather with friends or family, take off your mask while you are eating or drinking, and just enjoy the moment with people you care about! Take your pick of our relaxed seating area inside or outside seating in our shaded patio. You can even bring your favorite four-legged friend who can join you in the sunshine, sit in the shade, and wander over to our water bowl.
When you need a safe antidote to self-isolation, come on down to the Corner Coffee Shoppe where you can gather with friends and enjoy an organic, shade-grown, locally roasted coffee or espresso drink! Or beat the heat with our frozen, real fruit smoothie!